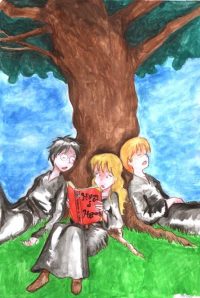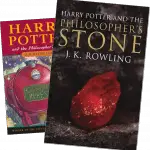 The Lexicon is 20 Years Old!
To celebrate in true Lexicon fashion, we spent the second half of 2020 celebrating what many consider go be the truest form of Harry Potter canon: the Harry Potter novels. Every week from July through the end of the year we posted a new collection of resources to allow fans to explore one slice of canon in more detail. This Celebration of the creative work of J.K. Rowling was a bright spot in an otherwise somewhat depressing year. Besides me, the editors for this huge project were Abby Koop, Kathryn Thomas, Selena Gallagher, and Trish Drasnin.
As we move forward, I want to give a huge thank you to three people in particular who made this Celebration happen. Without their extraordinary and tireless work, the whole thing would have been a dismal flop.
Cathy McCabe
For the past couple of years, Cathy has handled our social media, posting regularly on Twitter and Facebook. As a result of her work, our following on those platforms has blossomed. It was Cathy who pointed out last spring that we really should do something to celebrate the Lexicon's twentieth anniversary. She suggested the canon celebration idea and we went with it. Cathy's work has made a huge positive impact on the Harry Potter Lexicon. Thank you, Cathy!
Kathryn Thomas
Just as we were preparing for the start of our Canon Celebration event, Kathryn contacted me out of the blue about possibly becoming a Lexicon editor. I went through the usual onboarding process with her and then said "Why don't you start by helping out with the Canon Celebration posts?" Talk about jumping into the deep end! She started editing Reader's Guide pages for us and also pulled in a lot of material for the Celebration posts. She had to learn very quickly not only how to edit the Lexicon entries but also how to find everything in the vast collection of materials which make up the Lexicon. I don't know what we would have done without Kathryn! Thank you from the bottom of my heart.
Trish Drasnin
I'm not even sure where to start. Trish has been a supporter of the Lexicon for almost twenty years, first as a fan and then as an editor. Of the 199 chapters in the Harry Potter books, Trish personally updated and revised the Reader's Guides for 90 of them — more, really, those are just the ones that are logged on our spreadsheet as being her work. She never let up, working far into the night to make sure that the next set of Guides were ready to be presented in the Sunday morning Celebration blog post. More than anyone else, Trish has been the one who made this six-month project a success. I don't have words to thank her enough.
Moving forward
If you ask any of our editors, they'll tell you that there is so much more to do. The Reader's Guides have been much improved over the past six months, but many of them still don't have a full set of detailed notes about the text. Our goal was to place artwork in each Guide in sequence, but this hasn't been completed in many cases. The commentary and web connections still need work on a number of entries.
Our art collection is in need of an upgrade as well. We discovered as we worked on this Celebration project that a lot of our artwork was "lost." We realized that we need to go through and add a lot more keywords, tags, chapter citations, and things like that to make the artwork easier to find and place on entries. Sometimes it wasn't until weeks later that a perfect piece of artwork would turn up that should have been added to a previous Celebration page or chapter entry, simply because when we searched the collection we didn't happen to use the "right" keyword for that piece.
So we have plenty to keep us busy in 2021. We hope you'll continue to explore canon with us in all its many iterations, but if you want to delve into the OG canon, the primary source, the story we all fell in love with, here again are the Celebration entries to guide you.
Go Back and Explore …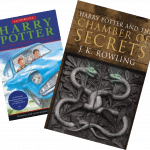 Introduction podcast and blog post
We'll keep working on the Reader's Guides. We'll keep adding new information, notes, artwork, and commentary. Thank you for joining us in our Celebration and thank you for supporting our work!
Steve VanderArk
Commentary