"... the happy event that, I hear, has taken place in your family this week ... I'm talking about your niece, Bellatrix. And yours, Lucius and Narcissa. She has just married the werewolf, Remus Lupin. You must be so proud."
-- Lord Voldemort, sarcastically (DH1)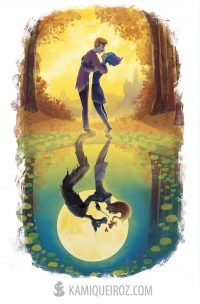 Theirs is a small private ceremony. Tonks becomes pregnant shortly after.
Timeline Notes
Voldemort speaks of the wedding as having "just" happened in July of 1997, so we can assume that it took place in the summer of that year.
Nymphadora Tonks and Remus Lupin are married
Certainty
Inferred from canon
Type of Event
Wizarding world
Commentary
Tags: family marriage relationships wedding