"You should see Sloper and Kirke, they're pathetic, even worse than I am."
-- Ron Weasley (OP25)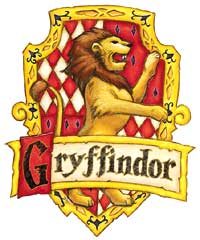 Andrew Kirke was at Gryffindor in the mid 1990s and on Gryffindor's Quidditch Team as a Beater from 1995-96.
Kirke was at least a second year during the 1995-1996 school year, and became a Beater on the Quidditch team after Fred and George were banned (OP21). Unfortunately he wasn't very good – the most memorable moment of his season being when he fell backwards off his broom in fright during a match against Hufflepuff (OP26).
Andrew Kirke
School
Hogwarts - Gryffindor
Commentary
Etymology
Andrew is the English form of the Greek name Ανδρεας (Andreas), which is derived from ανδρειος (andreios), meaning "manly, masculine" (Behind the Name).
Kirke means "church" and derives from Old Norse Kirkja . As a surname, it is found mainly in Scotland and the North of England (Internet Surname Database).
Notes
Related images:
It may be that the name Andrew Kirke comes from combining the names of the magician (Andrew Ketterley) and his nephew (Digory Kirke) from The Magician's Nephew by C. S. Lewis.
Lexicon list of Beaters
Pensieve (Comments)