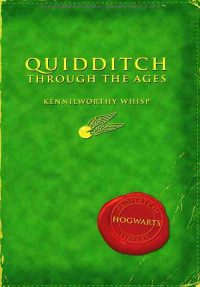 Quidditch Through the Ages, the extremely popular book by Kennilworthy Whisp, has since gone through many revisions — the current edition which contains information into the 1990s. However, the original edition was published in 1952 by Whizz Hard Books, Diagon Alley, London.
Quidditch Through the Ages is published
Certainty
Stated in canon
Type of Event
Wizarding world
Commentary
Notes
The "Muggle edition" of this book was published in 2001.
Pensieve (Comments)