"We're going to do it anyway of course."
-- Harry Potter (OP17)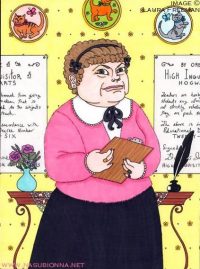 The Decree is in response to a meeting in the Hog's Head pub involving a number of Hogwarts students. The meeting was set up to organize a study group to learn Defense Against the Dark Arts skills, since Umbridge refused to teach those skills in the classroom. The teacher was intended to be Harry Potter. The meeting was overheard by one Willie Widdershins, a ne'er-do-well fellow who traded this information to Umbridge for immunity from prosecution for vandalism (OP22).
Education Decree 24 bans student groups
Certainty
Inferred from canon
Type of Event
Wizarding world
Commentary