"I still can't believe it - pinch me"
-- Barnaby Snell to the Daily Prophet (DP3)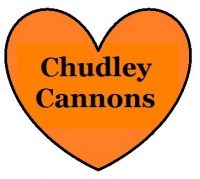 Barnaby Snell is a fan of the Chudley Cannons Quidditch team in the 1990s.
Mr Snell was quoted in the Daily Prophet. He was in disbelief after the team defeated the Wigtown Wanderers, a win which ended the Cannons' seventeen-game losing streak (DP3).
Commentary
Etymology
Barnaby is the Medieval English form of the Greek-Aramaic name Barnabas (בּר נביא or bar naviya', meaning "son of the prophet") although elsewhere in the Bible it is said to mean "son of encouragement" (Behind the Name).
Snell comes from Middle English snell, meaning "quick, lively" (Internet Surname Database). In the UK, Snell is the surname of a family in the long-running BBC Radio 4 soap opera "The Archers". Linda Snell is often over-excitable....
Notes
Although the date printed on the third Daily Prophet Newsletter (DP3) is 1 June 1999, the timeframe for this event is 1992-1993.
From the Web
Writing by J K Rowling on WizardingWorld (Pottermore): The Daily Prophet
WizardingWorld (Pottermore) features:
Harry Potter Wiki: Barnaby Snell
Pensieve (Comments)
Tags: defeat disbelief fans happy losing streak loyalty match surprise win