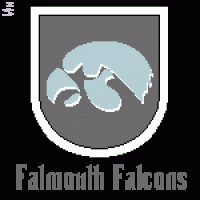 Basil Horton played for the Falmouth Falcons Quidditch team in the 1920s. Along with his Falcons teammate Randolph Keitch, he started the Comet Trading Company in 1929. He and Randolph are also the creators of the Horton-Keitch Braking Charm (QA9).
Skills
Formerly a professional Quidditch player with the Falmouth Falcons, later becoming partner in the broom manufacturing company that developed the popular Comet series of brooms
Basil Horton
Profession
Broom manufacturer
Commentary
Etymology
Basil comes from the Greek name Βασιλειος (Basileios), derived from βασιλευς (basileus) meaning "king" (Behind the Name). It can also mean "brave, valiant" in Arabic (باسل) (Behind the Name).
Horton derives from Old English horh "dirt, mud" and tun "enclosure, yard, town" (Wikipedia). For many people, it also brings to mind the popular children's book by Dr Seuss "Horton Hears a Who".
From the Web
WizardingWorld.com (Pottermore) features:
Harry Potter Wiki: Basil Horton
Pensieve (Comments)
Tags: athletes inventors racing brooms speed