"Diggory got the Snitch. Just after you fell. He didn't realize what had happened. When he looked back and saw you on the ground, he tried to call it off. Wanted a rematch. But they won fair and square...even Wood admits it."
-- George Weasley (PA9)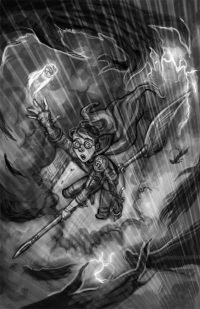 The Gryffindor Quidditch team loses to Hufflepuff when Dementors cause Harry to fall off his broom, and Cedric Diggory grabs the Snitch. Harry's Nimbus 2000 is blown into the Whomping Willow and smashed to bits.
Gryffindor loses to Hufflepuff
Type of Event
Wizarding world
Commentary
Pensieve (Comments)