"Whatever it is, one thing's clear – it must be stopped. It's terrorising No-Majs, and when No-Majs are afraid, they attack. This could mean exposure. It could mean war."
-- Seraphia Picquery during the Obscurial crisis (WFT)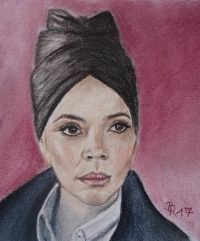 Picquery is an extremely competent and accomplished witch who guides the United States magical community through the difficult years of the rise of Grindelwald and the catastrophic attacks of the Obscurial in New York City in 1926. She leaves office in 1928 (WFT, Pm).
Seraphina Picquery becomes President of MACUSA
Certainty
Stated in canon
Type of Event
Wizarding world
Commentary