"Nice loud howl, Harry — exactly — and then, if you'll believe it, I pounced — like this — slammed him to the floor — thus with one hand, I managed to hold him down — with my other, I put my wand to his throat — I then screwed up my remaining strength and performed the immensely complex Homorphus Charm - he let out a piteous moan — go on, Harry — higher than that — good — the fur vanished — the fangs shrank — and he turned back into a man. Simple, yet effective — and another village will remember me forever as the hero who delivered them from the monthly terror of werewolf attacks."
-- Gilderoy Lockhart in DADA Class (CS10)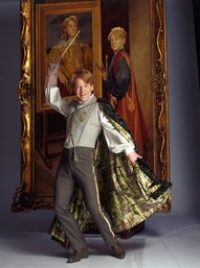 The Homorphus Charm is used against a werewolf. Its exact effects aren't given.
References from the canon
Lockhart supposedly used this charm to defeat the Wagga Wagga werewolf and demonstrated the feat in Defence Against the Dark Arts (CS10).
Commentary
Etymology
"homo" Gr. the same + "morph": Eng. change shape [force a werewolf not to change] or "homo" L. man + "morph": Eng. change shape [force werewolf into human shape]
Notes
This piece of info needs to be taken with a grain of salt. Since Lockhart is the one imparting this information the legitimacy needs to be questioned. It is doubtful that this is a legitimate charm since it was never used on Professor Lupin the next year. There is no known-cure for lycanthropy, although it can be managed with the Wolfsbane Potion.
Pensieve (Comments)
Tags: defensive spell