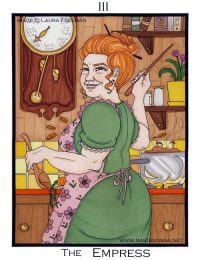 Kitchens are rooms devoted to the preparation of food. Most homes, including castles, have kitchens.
Harry visits kitchens in the Burrow, number four Privet Drive, number twelve Grimmauld Place, and of course Hogwarts.
Commentary
Etymology
Old English cycene, of West Germanic origin; related to Dutch keuken and German Küche, based on Latin coquere 'to cook' (Oxford Dictionary)
Notes
The Dursley's home had a fireplace in the kitchen. This feature suggests that their home was built before World War 2, before the advent of central heating.
Pensieve (Comments)