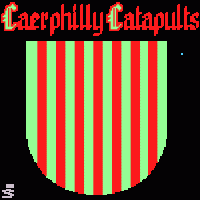 Famous Quidditch player for the Caerphilly Catapults known for his reckless and foolhardy style of play. His biography was written by Kennilworthy Whisp (QA). Tragically, he was eaten by a chimaera while on holiday in Mykonos, Greece. The St. Mungo's ward for treating magical bites is named for him (OP22).
"Dangerous" Dai Llewellyn
Profession
Quidditch player
Commentary
Etymology
Dai (Welsh) = "shines, " a nickname for David.
Llewellyn (Welsh) = from llwy "leader" + eilun "image" Llew is also Welsh for "lion," appropriate for such a bold player.
Pensieve (Comments)