"But the Bludgers have been locked in Madam Hooch's office since our last practice, and there was nothing wrong with them then . . . ."
-- Oliver Wood (CS10)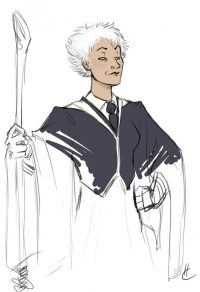 Madam Hooch's office is somewhere within the grounds of Hogwarts, possibly in the castle itself. It is only mentioned in CS10 when a school Bludger, which was supposedly kept safe in her office, was jinxed.
Commentary