Upon entering through the huge oak front doors of the castle, students find themselves in the vast Entrance Hall, which is dominated by a marble staircase leading up to the first floor. The giant hourglasses which mark the house points are located in the Entrance Hall. To the right is the Great Hall. The staff room, the caretaker's office, and classrooms are also found on this floor, as is a courtyard where students sometimes congregate between classes. The oak front doors open out directly onto the Hogwarts grounds.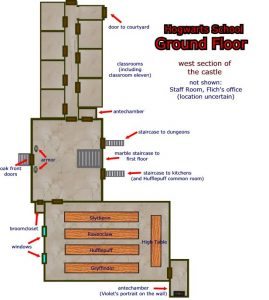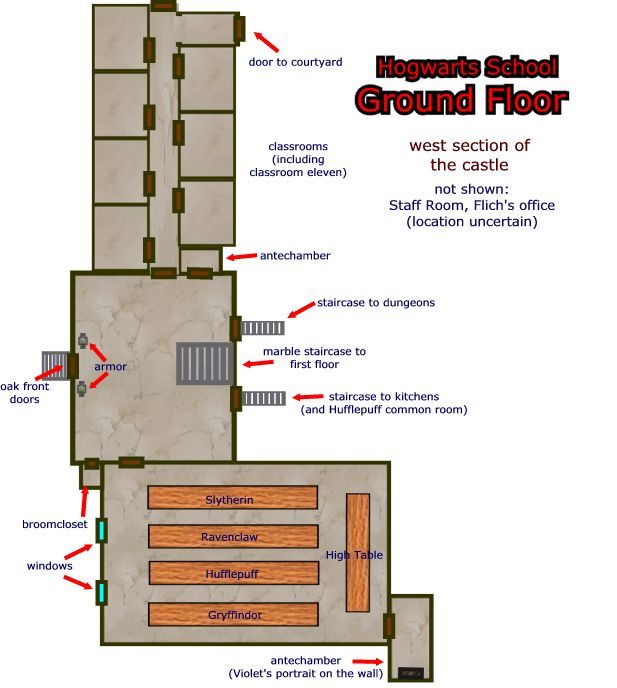 Hogwarts: Grounds | Dungeons | Ground floor | First | Second | Third | Fourth | Fifth | Sixth | Seventh | Towers
Commentary
From the Web
Pottermore has several images of the Entrance Hall, showing the arrangement of the marble staircase and the giant hourglasses. These images are much closer to canon descriptions than the Entrance Hall seen in the films.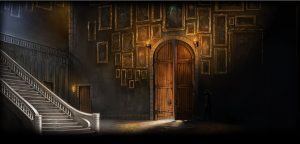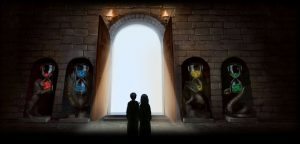 Pensieve (Comments)