"Heartbroken [Spillum] had no comment for reporters, but broken sobs."
-- report by Ginny Weasley in the Daily Prophet, 6 June 2014 (Pm)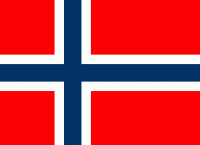 Oddvar Spillum was the coach for the Norwegian National Quidditch team in 2014.
His team were participants in the Quidditch World Cup 2014 tournament, winning their first match against the Ivory Coast by 340 points to 100 (Pm).
When Bulgaria's Seeker, Viktor Krum, made an early capture of the Snitch during the quarter-finals while Norwegian Seeker Sigrid Kristoffersen was looking the other way, Spillum was devastated (Pm).
Skills
Empathy
Oddvar Spillum
Profession
Quidditch coach
Commentary
Etymology
Oddvar means....
Spillum means....
Pensieve (Comments)
Tags: competitions/competitors defeat international manager match sadness sports teams tournaments upset