"....the Dukuwaqa bit first."
-- Arnulf Moe, Daily Prophet, 12 April 2014 Opening Ceremony report (QWC)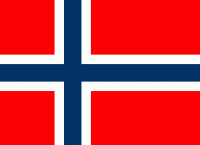 Arnulf Moe was the manager of Norway's National Quidditch Team in 2014.
Appearances
For the opening ceremony of the 2014 Quidditch World Cup, Moe made the controversial decision to bring the Selma as Norway's team mascot, which had some rather disastrous consequences. Arnulf Moe remained unapologetic directly after the bloodbath (QWC).
His team, originally one of the two tournament favourites to win, still faced resentment from injured spectators during the opening match of the tournament, which they won by 340 points to Ivory Coast's 100 (QWC).
However, they lost their quarter-final match against the eventual tournament winners, Bulgaria, by 170 points to 20 – a shock result all around (QWC).
Arnulf Moe
Profession
Quidditch team manager
Commentary
Etymology
The first name Arnulf can be a form of the name Arnulfo, a German name which means "a mighty eagle" (arn meaning "eagle" and wulf meaning "wolf") (Quick Baby Names), or Arnold, another German name meaning "strong as an eagle" (Quick Baby Names).
The surname Moe is Norwegian, a name derived from farmsteads named Moe or Mo, which themselves come from the Old Norse mór = "plain, moor, heath" (Dictionary of American Family Names).
Pensieve (Comments)
Tags: blame blood competitions/competitors controversy international leaders mascots match riots teams tournaments