"....security wizards entered the stands to discover the source of jinxes sent at celebrated Norwegian Chaser Lars Lundekvam."
-- match report Norway v Ivory Coast, Daily Prophet, 13 April 2014 (Pm)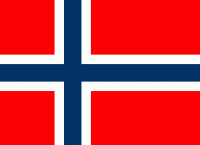 Lars Lundekvam is a Chaser on the Norwegian National Team at the Quidditch World Cup tournament in 2014.
Lundvekam was the target of jinxes from a disgruntled crowd during Norway's first match in the Round of 16 against Ivory Coast, as fans were still angry about the attack by the Norwegian mascot that had taken place during the Opening Ceremony of the 2014 tournament (Pm).
Norway's best Chaser, he was the only one to score goals in Norway's quarter-final against the Bulgarian National Team, a match which they lost by 170 points to 20 (Pm).
Other canon notes and references
Since Viktor Krum, born 1976, was the oldest player at the tournament (Pm), Lundekvam must have been born after 1976.
Lars Lundekvam
Profession
Quidditch player (Chaser)
Commentary
Etymology
Lars is the Scandinavian form of the name Laurence, which derives from the Roman Laurentius ("from Laurentum", a city in ancient Italy) and Latin laurus "laurel" (Behind the Name).
Lundekvam may derive from lunde meaning "a puffin" and Kvam (a town in Hordaland, Norway). Claus Lundekvam is a Norwegian football player.
From the Web
Writing by J.K. Rowling on Pottermore:
Pottermore enhanced reading experience: Quidditch World Cup
Screenshots of the original Daily Prophet coverage of the 2014 Quidditch World Cup on Pottermore: Imgur archive
Harry Potter Wiki: Lars Lundekvam
Pensieve (Comments)
Tags: athletes celebrity competitions/competitors international match sports talented teammates teams tournaments