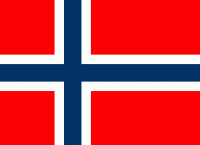 The national teams from the Northern European country of Norway.
Quidditch
The game of Quidditch was taken up at a very early stage in Norway and a poem extolling the highs (and lows) of Quidditch was written by Ingolfr the Iambic in the early 1400s (QA8).
The Norwegian National Team participated in the 2014 Quidditch World Cup in the Patagonian desert of Argentina (Pm):
Commentary
Notes
Although Norway is an historical Quidditch-playing nation, there is nothing on their Wikipedia page for Quidditch or any other wizarding sport (Wikipedia: Norway).
Pensieve (Comments)