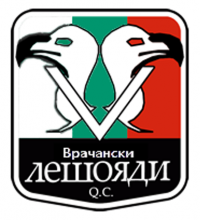 The Vratsa Vultures are a European Quidditch team from Vratsa in Bulgaria (QA8).
Seven time winners of the European Cup, the Vultures are described in Quidditch Through the Ages as "superb" and "one of the most thrilling teams in the world to watch" (QA8).
The team were the first to perfect "long goal" (scoring from further down the Quidditch pitch and outside the usual area). They also have a reputation for giving chances to young unknown players (QA8).
In 1932, a match of sixteen days against the Appleby Arrows was played in dense fog and rain. It was won by the Arrows, who consider it their "finest hour" (QA7).
Commentary
Notes
Vratsa, a city in northwestern Bulgarian, does not have a Quidditch team (or any other sports team) listed its Wikipedia entry (Wikipedia).
The Bulgarian for Vratsa Vultures is Врачански Лешояди (with thanks to Lexicon reader Zahn).
Lexicon list of World Quidditch teams
Pensieve (Comments)