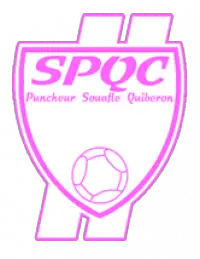 The Quiberon Quafflepunchers are a Quidditch team from France (QA8).
The Quafflepunchers wear robes of 'shocking pink' and they are frequent winners of their league. In 1993, they lost a thrilling five-day game against the Sweetwater All-Stars team of the USA (QA8).
Commentary
Notes
Quiberon is located in the province of Brittany in the northwest of France. There are no sports teams, including Quidditch, listed in its Wikipedia entry (Wikipedia).
Pensieve (Comments)
Tags: five international match pink sports teams thrills winners