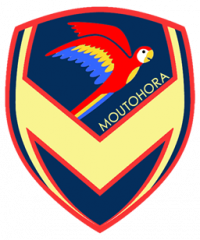 The Moutohora Macaws are a Quidditch team from New Zealand (QA8).
The Macaws wear red, yellow and blue robes and, like all New Zealand teams, are known for their speed and showmanship (QA8).
The team mascot is a phoenix named "Sparky" (QA8).
Commentary
Notes
Moutohora (Whale Island) is near the town of Whakatane on the North Island of New Zealand. It is a partially collapsed volcano and has been designated as a conservation and scientific reserve area. Therefore, there are no human residents and no sports teams (other than a reference to Quidditch) listed on its Wikipedia page (Wikipedia).
Pensieve (Comments)
Tags: blue international red showy speed sports talented teams yellow