"Magizoologists are currently keeping Hans under close observation for ill effects. If any are discovered we will of course lobby the ICWQC for the USA's immediate disqualification from the World Cup."
-- Liechtenstein's Minister for Magic, Otto Obermeier (Pm)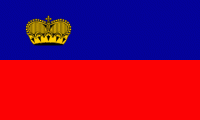 The national teams from the European country of Liechtenstein.
Quidditch
The Liechtenstein National Team were participants in the 2014 Quidditch World Cup tournament in Argentina's Patagonian desert (Pm).
Commentary
Notes
In spite of Liechtenstein having participated in Quidditch World Cup matches, there are no wizarding sports - including Quidditch - mentioned on their Wikipedia page (Wikipedia: Liechtenstein).
Pensieve (Comments)
Tags: endurance exhausted gloomy international kidnap long mascots sports teams three tired