"Liechtensteiner heart throb Otmar Frick ('The Rugged Man of Ruggell') was the game's top scorer."
-- match report USA v Liechtenstein, Daily Prophet, 8 June 2014 (Pm)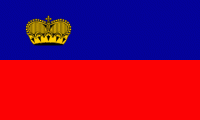 Otmar Frick was a Chaser for the Liechtenstein National Team at the 2014 Quidditch World Cup.
The popular and good-looking Frick was a participant in the Quidditch World Cup 2014 tournament after his team qualified with a shock win over China (Pm).
He fell asleep on his broom during the three-day grueling match against Chad, but was the top scorer of the quarter-final match against the USA with sixteen goals to his name (Pm).
Other canon notes and references
Since Viktor Krum, born 1976, was the oldest player at the tournament (Pm), Frick must have been born after 1976.
After the USA match, the Liechtenstein team mascot, Hans the Augurey, was kidnapped by some American fans, sparking an international incident requiring the intervention of their respective Ministers for Magic (Pm).
Otmar Frick
Other Names
The Rugged Man of Ruggell
Profession
Quidditch player (Chaser)
Commentary
Etymology
Otmar is a name of Germanic origin (A variant of Othmar, originally Audamar) and is derived from the elements aud "wealth, fortune" and meri "famous" (Behind the Name).
Frick comes from the Old French word fevere or fevre meaning "a smith" (Internet Surname Database).
Three former Prime Ministers of Liechtenstein also have an element of these names: Otmar Hasler, Alexander Frick and Mario Frick.
Pensieve (Comments)
Tags: athletes competitions/competitors goals international match popular score sports teammates teams tournaments