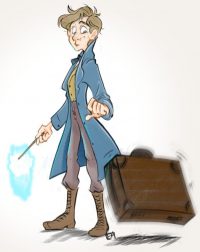 Possibly another name for the Mending Charm.
References from the canon
Newt Scamander repaired Jacob Kowalski's apartment using this charm after several fantastic beasts escaped from his magical case and broke up his belongings and blasted through a wall (WFT).
After an Obscurial went on a path of destruction through New York City in the 1920s, Aurors walked the streets using the Repairing Charm to restore buildings so the N0-Majs could forget the attack (WFT).
Commentary
From the Web
Pensieve (Comments)
Tags: repair