The Blind Pig is a grungy speakeasy in New York City during Prohibition. The bar caters exclusively to the magical community.
Commentary
Notes
The bar was designed by Stuart Craig for the film, based on Rowling's descriptions in the script.
According to Spirits of Defiance: National Prohibition and Jazz Age Literature, 1920-1933, by Kathleen Morgan Drowne:
"The origin of the nineteenth-century term blind pig is usually attributed to a clever saloonkeeper in Maine (where statewide prohibition legislation was passed in 1851). This saloonkeeper, knowing that the sale of liquor violated the law, instead sold his patrons tickets to view a blind pig he kept in a back room. Along with admission, every viewing customer was treated to a free glass of rum."
Generally speaking, a lower class establishment might be called a "blind pig" while a slightly more upscale place would be called a "speakeasy."
As a promotion for the film, Google Street View showed the location of The Blind Pig as being at 124 Macdougal St, New York, NY 10012.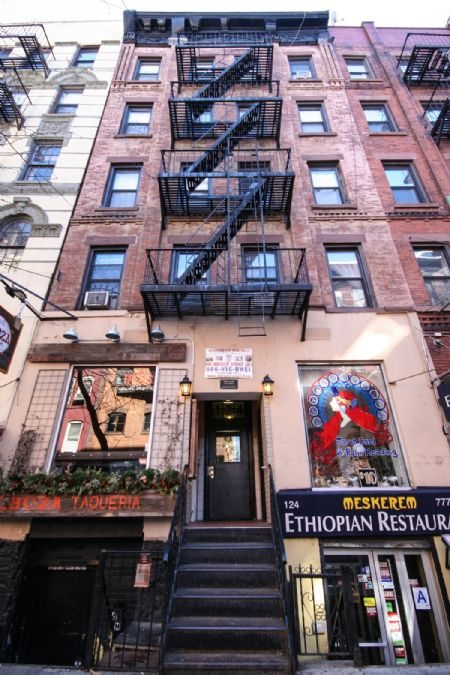 Pensieve (Comments)