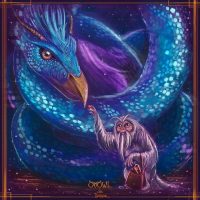 Macy's is a famous department store in New York City.
In 1926, an ape-like invisible Demiguise was discovered babysitting Newt Scamander's missing Occamy, which had enlarged itself to the size of Macy's attic. Because Occamys are choranaptyxis, they can fill any available space, or shrink to fit a smaller space, so Jacob Kowalski and Tina Goldstein used a cockroach to lure the giant Occamy to a small teapot, where it was finally trapped (WFT).
Commentary
Notes
Macy's is one of the largest department stores in the world, founded in 1858. While there are many branch locations around the United States, the flagship store located in Herald Square, Manhatten, New York City, has been in business since 1902. The store is famous for hosting the Macy's Thanksgiving Day Parade which includes fabulous floats, entertainers, and especially giant balloons of cartoon characters that float down the street between the skyscrapers.
Costumes from the Fantastic Beasts and Where to Find Them movie were on display at a Macy's store in Philadelphia:
#FantasticBeasts costumes on display at @Macys in Philly! - https://t.co/ZllGqT7fnk pic.twitter.com/53erNk4QqG

— MuggleNet.com (@MuggleNet) October 19, 2016
Save
In January 2017, Macy's announced it was closing 68 stores and cutting 10,000 jobs around the country. No fantastic beasts were responsible for this (that we know of).
Pensieve (Comments)