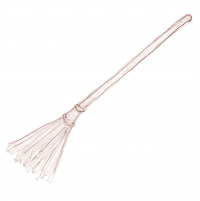 A broom race is run in Sweden from Kopparberg to Arjeplog, a distance of well over 300 miles. The race is so popular it is made an annual tradition – one which still continues today, over 1000 years later.
Annual Swedish broom race begins
Certainty
Stated in canon
Type of Event
Wizarding world
Commentary
Notes
Neither Kopparberg nor Arjeplog existed a thousand years ago. Neither did Sweden, at least not as a country.
Pensieve (Comments)