"We are delighted to report that this prank has ended in a friendly and cooperative fashion."
-- interview with Samuel G. Quahog following the return of Hans the Augurey to Liechtenstein (Pm)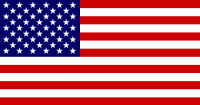 Samuel G. Quahog was President of the Magical Congress of the United States in 2014.
During the 2014 Quidditch World Cup, Quahog negotiated with Liechtenstein's Minister for Magic following the kidnapping of their mascot Hans the Augurey by over-exuberant American fans (Pm).
Skills
Negotiation, speaking to the press
Samuel G. Quahog
Profession
President of the MACUSA
Commentary
Etymology
Samuel is a Hebrew name meaning "heard or asked of God" (Quick Baby Names).
A quahog is a large, hard round-shelled edible clam, native to the Atlantic coast of North America. The word derives from Narragansett/Algonquian Native American 'poquaûhock' (lump mollusc) (Oxford English Dictionary). It may also be a reference to the fictional Rhode Island setting of the animated sitcom Family Guy.
Pensieve (Comments)
Tags: authority competitions/competitors fans government international kidnap leaders politicians politics supporter talking teams tournaments