"US Chaser Quentin Kowalski drew plaudits from all commentators for his deft weaving and rolling...."
-- match report USA v Liechtenstein, Daily Prophet, 8 June 2014 (Pm)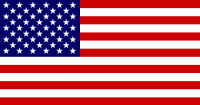 Quentin Kowalski was a Chaser on the United States National Team at the 2014 Quidditch World Cup.
Along with fellow Chasers Arsenia Gonzales and Mercy Wardwell, Kowalski participated in the 2014 Quidditch World Cup.  He scored nine goals against Jamaica before their Keeper collapsed (Pm).
The USA also won against Liechtenstein by 450 points to 290, where Kowalski was singled out for praise. They then lost a two-day long match against Brazil, which put them into the playoffs for third place (Pm).
Their last match of the tournament was against Japan. Although Kowalski again scored, they lost by 330 points to 120, which left them in fourth overall (Pm).
Other canon notes and references
Since Viktor Krum, born 1976, was the oldest player at the tournament (Pm), Kowalski must have been born after 1976.
Quentin Kowalski
Profession
Quidditch player (Chaser)
Commentary
Etymology
Quentin is the French form of the Roman name Quintinus or Quintus, meaning meaning "fifth" in Latin, traditionally given to the fifth child or a child born in the fifth month (Behind the Name).
The second most common surname in Poland, Kowalski comes from the pre 7th-century word kowac "to forge" combined with the suffix ski, which implies land ownership (Internet Surname Database). There are several notable Americans with the surname Kowalski listed in Wikipedia.
Pensieve (Comments)
Tags: athletes competitions/competitors goals international match score sports talented teammates teams tournaments