"[with] Mercy Wardwell so frustrated by her fifth fumble that she beat her head repeatedly against her broom handle...."
-- Ginny Weasley reporting for the Daily Prophet, 4 July 2014 (Pm)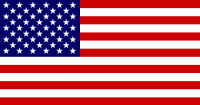 Mercy Wardwell was a Chaser for the United States National Team at the Quidditch World Cup in 2014.
Wardwell was a member of the United States team that participated in the 2014 tournament, along with fellow Chasers Arsenia Gonzales and Quentin Kowalski (Pm).
The US team won their first match against the Jamaican National Team when Seeker Darius Smackhammer caught the Snitch just before the Jamaican Keeper collapsed.
Their next win was against the Liechtenstein side. After the match over-exuberant American fans kidnapped Lichenstein's team mascot, causing an international incident.
The dream ended after a two-day match against Brazil, which the US lost by 420 points to 310. Wardwell dropped the Quaffle several times during this match.
The playoff for third place was against the Japan National Team. The Japanese Seeker caught the Snitch directly underneath Wardwell's foot to end the match (330 points to 120), which meant they ended as fourth overall in the tournament (Pm).
Other canon notes and references
Since Viktor Krum, born circa 1976, was the oldest player at the tournament (Pm), Wardwell must have been born after 1976.
Mercy Wardwell
Profession
Quidditch player (Chaser)
Commentary
Etymology
She was likely to have been named after (and was possibly distantly related to) Mercy Wardwell, a 19-year old who was accused of witchcraft during the Salem Witch Trials in Massachusetts. Her father, Samuel Wardwell, was executed but she and her mother Sarah survived (University of Virginia and Wikipedia).
Mercy means "compassion, forgiveness, pity" and derives from the Latin merces ("payment, reward") (Babyname Wizard).
Wardwell is an English surname of Norman origin meaning "guardian, watchman" (House of Names).
From the Web
Writing by J.K. Rowling on Pottermore:
Pottermore enhanced reading experience: Quidditch World Cup
Screenshots of the original Daily Prophet coverage of the 2014 Quidditch World Cup on Pottermore: Imgur archive
Harry Potter Wiki: Mercy Wardwell
Pensieve (Comments)
Tags: competitions/competitors frustration international match mistakes sports teammates tired tournaments