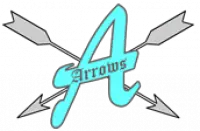 The Appleby Arrow tradition is banned in 1894 after Nugent Potts, a referee, is pierced through the nose by an arrow (QA7).
Shooting arrows to celebrate an Appleby Arrows goal banned
Certainty
Stated in canon
Type of Event
Wizarding world
Commentary
Notes
The arrows were obviously not being guided by magic. Unless someone was trying to get at referee Potts, of course....
Pensieve (Comments)