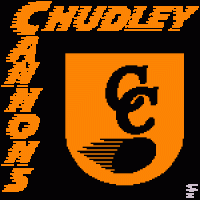 A souvenir League Cup 1873 medal was issued and is a collector's item for Chudley Cannons fans (DP2). This is one of the 21 times that they have won the Cup (QA7).
Chudley Cannons win 1873 League Cup
Type of Event
Wizarding world
Commentary
Notes
In the 1990s a "disillusioned" fan was selling this and other Cannons memorabilia via an ad placed in the Daily Prophet (DP2). This would be an opportunity for a true fan to pick up a bargain.
Pensieve (Comments)
Tags: league table match Quidditch history surprises victories winners