"To Harry Potter -- the Boy Who Lived!"
-- Wizard toast 1981 (PS1)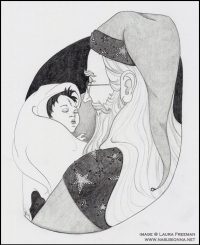 When Harry Potter's parents were attacked and killed by Voldemort on Halloween night in 1981, he not only survived but miraculously vanquished the Dark Lord. Within 24 hours, he had been nicknamed "The Boy Who Lived" (PS1).
Commentary
Tags: famous