KEEP OFF THE DIRIGIBLE PLUMS
-- Sign in front of the Lovegood's House (DH20)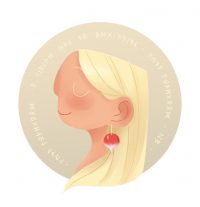 Dirigible plums are a small orange fruit growing near the Lovegood house.
Luna wears these as earrings (OP13), probably because they are said to help a person accept the unusual (DH20). Harry thinks Luna's dirigible plum earrings look like "orange radishes" (OP13)
Commentary
Etymology
dirigible = shaped like an airship or flying blimp
Notes
dirigible = an airship comprised of a large, gas-filled cylindrical tube with a carriage beneath. In the film, the dirigible plums are shown floating in the air in (DH1/f), which harkens to the meaning of the word.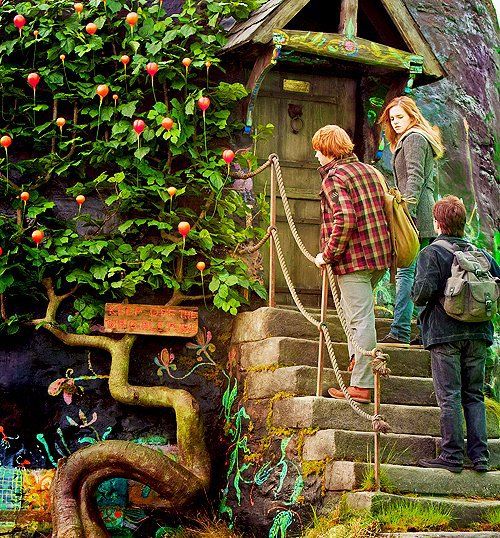 Pensieve (Comments)
Tags: fruit Luna Remembrall orange