"For your information, Potter, asphodel and wormwood make a sleeping potion so powerful it is known as the Draught of Living Death.
-- Severus Snape (PS8)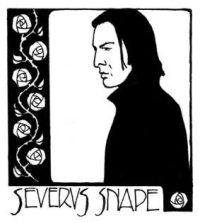 An ancient mundane flower used in magical potions.
Powdered root of asphodel is used in the Draught of Living Death
Potions Connection
Ingredient in Draught of Living Death, a potion mentioned in First Year, and brewed during Slughorn's class in Sixth Year N.E.W.T.-Level Potions.
Commentary
Etymology
From the Latin "asphodelus" and Greek "asphodelos" meaning "king's spear" or "lily"
Notes
An asphodel is a type of tall white lily  which has inspired many poets over the centuries including Milton, Tennyson, Longfellow, and William Carlos Williams.
In Greek mythology, the asphodel plant was thought to be the favourite food of the dead. Greeks often planted asphodel around graveyards (The Lexicon p. 14).
Pensieve (Comments)