"...the walnut wand will, once subjugated, perform any task its owner desires, provided that the user is of sufficient brilliance."
-- Mr. Ollivander (Pm)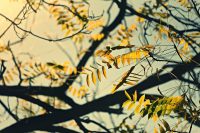 A wand wood (Pm).
A walnut wand can become a lethal weapon in the hands of a wizard with no conscience (Pm)
Commentary
Notes
Rowling, when asked what her won wand would be, responded:
"Phoenix feather and... let's see... possibly walnut, I love walnut wood" (CR).
Pensieve (Comments)