"Potter!...What would I get if I added powdered root of asphodel to an infusion of wormwood?"
-- Professor Snape on the first day of Potions Class (PS8)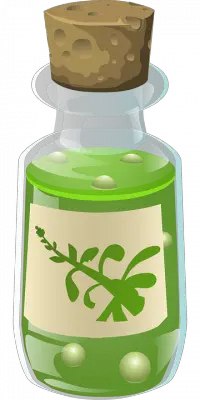 Infusion of wormwood is a liquidized form of the wormwood plant used in Potions.
Sold by the Apothecary in Diagon Alley (Pm).
Used in Shrinking Solution (Pm) and Draught of Living Death (PS8).
Commentary
Etymology
"infuse" early 15c., "to pour in, introduce, soak," from Latin infusus
Pensieve (Comments)
Tags: green ingredients liquids