Vicky's involved in all sorts of societies. She admitted herself that if training clashed with her Charms Club she'd put Charms first.
-- Angelina Johnson, explaining why Vicky probably wouldn't be making this year's Quidditch team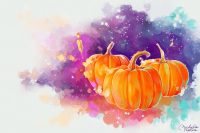 The Charms Club is one of the student societies and organizations at Hogwarts. In 1995, Vicky Frobisher was a member of the Charms Club (OP13).
Commentary
Tags: clubs