"Does Hermione Granger prove that a witch really can have it all? (No, look at her hair.)"
-- Rita Skeeter, Daily Prophet, 8 July 2014 (Pm)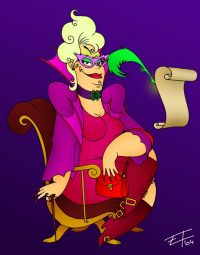 Dumbledore's Army Reunites at Quidditch World Cup Final is a feature article that appeared in the Daily Prophet on 8 July 2014.
Wasp-penned journalist Rita Skeeter reported on the loves, lives and rivalries of the former members of Dumbledore's Army as they got together to watch the Brazil v Bulgaria final match in Argentina (Pm).
Memorable lines include (Pm):
Notes and interesting facts (Pm):
Commentary
Notes
Rita Skeeter continues with her character assassination of the members Dumbledore's Army reporting alongside Ginny Weasley during the minute-by-minute coverage of the final match on 11 July. Sparks may fly!
From the Web
Writing by J.K. Rowling on Pottermore:
Pottermore enhanced reading experience: Quidditch World Cup
Screenshots of the original Daily Prophet coverage of the 2014 Quidditch World Cup on Pottermore: http://imgur.com/a/AXutv
Pensieve (Comments)
Tags: cruel families friendship gossip journalist lies news newspaper rumours slander