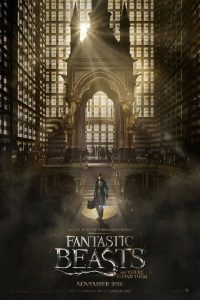 The film version of Fantastic Beasts and Where to Find Them, screenplay by J.K. Rowling.
Calendar and Dates
The events of this screenplay take place in the 1920s, some 70 years before the Second Wizarding War and the victory over Voldemort by Harry Potter.
Memorable lines
"Has it been opened?"
"Just a smidge ..."
Characters Introduced
Commentary
Pensieve (Comments)