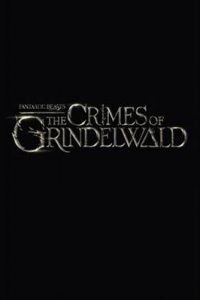 The second film in the Fantastic Beasts series, which is entitled Fantastic Beasts: The Crimes of Grindelwald.
Interesting facts and notes
Pre-release facts: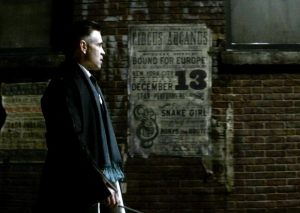 The story picks up shortly after the last film. Grindelwald escapes from MACUSA custody and travels to Europe, possibly through a connection with the Circus Arcanus. Graves in the first film was seen with a poster for the Circus which is scheduled to close in New York on December 13 and go on to Europe.
The Circus Arcanus is owned by a man named Skender. One of the human oddities on display in the circus is the "Enchanting Snake Woman," who might possibly be the unnamed character played by Claudia Kim.
Credence survived the first film and appears in the second.
Newt Scamander's old flame, Leta Lestrange, is his brother's fiancee. His brother is head of the Auror Department at the Ministry of Magic.
Albus Dumbledore calls on Newt to help recapture Grindelwald. Tina, Queenie, and Jacob also become involved as the story moves to London and Paris.
Several of the new characters in this film have names of known Death Eaters: Travers and Rosier.
Other new characters will portray Dumbledore and Grindelwald as teenagers.
Fantastic Beasts: The Crimes of Grindelwald
Alternate Title
Fantastic Beasts 2
Commentary
Pensieve (Comments)